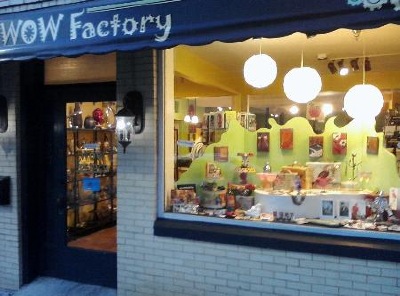 Our champagne reopening party drew a huge crowd of more than 250 people to our new location at 117 E. Fourth Avenue in downtown Mount Dora on August 31. Local businesses (including Pizza Amore, Cupcake Delights and Gourmet Spot) all donated food for our fans, and we thank them very much -- as well as everyone who participated.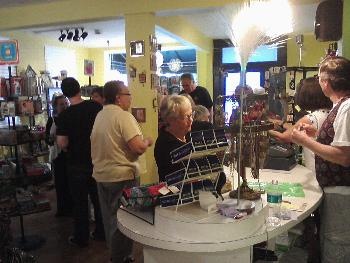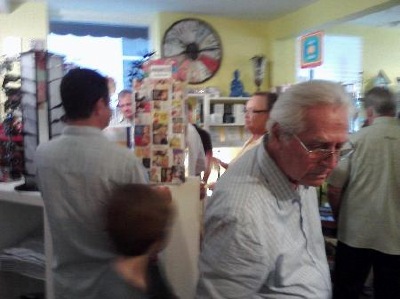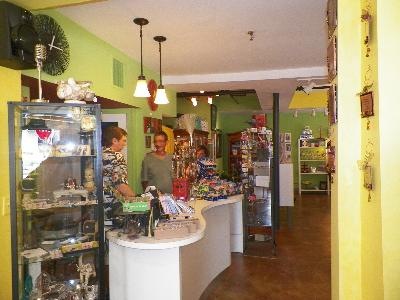 John & Bill at the counter just before the doors opened for the party.

We are very pleased to be the exclusive Central Florida home for Houston Llew's stunning Spiritiles Collection. The Atlanta based artist says of his unique work, "Every Spiritile is handcrafted from American made copper, glass and wood. Finely ground colored glass is handpainted on copper, then fired by kiln at 1500 degrees. It's like drawing with sand, then toasting it on a very hot fire." See a few of the pieces we have in stock by clicking the "Our Offerings & Finds" tab (to your left). Thanks.