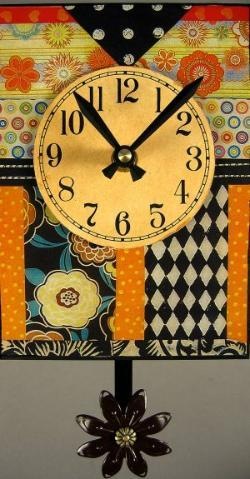 Whimsical Pendulum Clocks by Duane Scherer.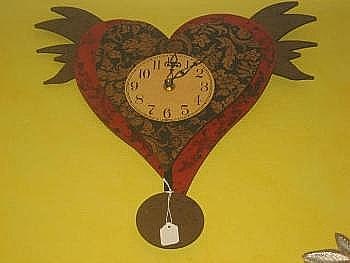 Let your heart soar with this hand-crafted Duane Scherer wall clock.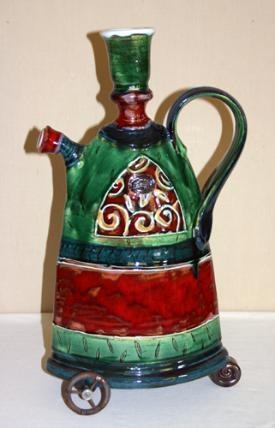 Gorgeous hand-crafted jugs on wheels from Oakland Pottery.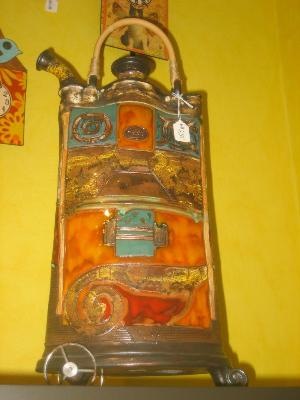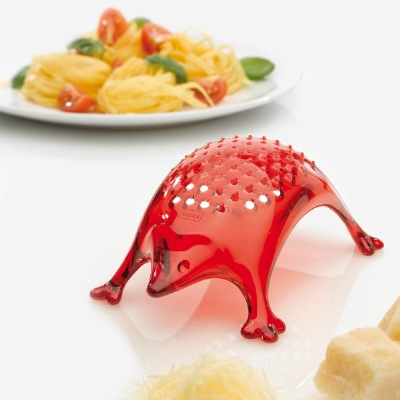 From our friends at Germany's Koziol Designs, a hedgehog cheese grater.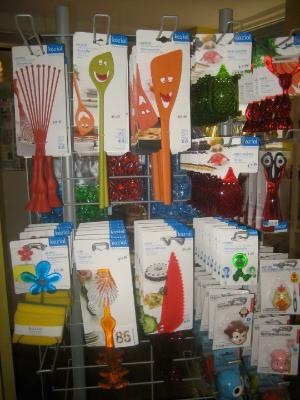 More great whimsical yet highly useful kitchen items from Koziol -- spatulas, whisks, graters, scissors and more.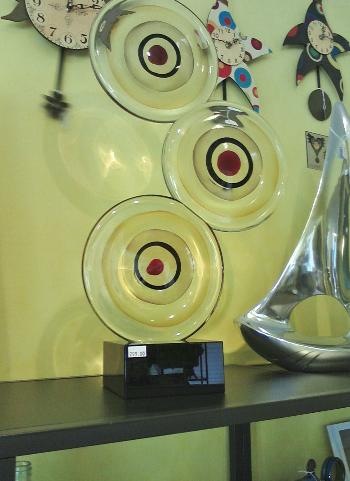 Dynamic three-disc handcrafted glass sculpture (approx 30 inches high) -- one of our personal favorites.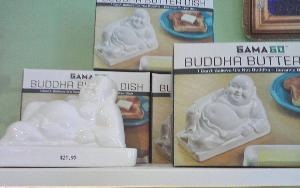 I Can't Believe It's Not Buddah. Well, actually it is. Everyone needs this fabulous Buddah butter dish. $21.95.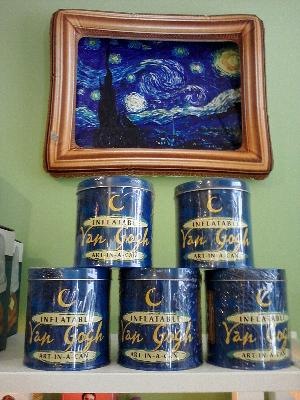 Now you can take your art to the beach or the pool -- or even with you during a rain shower. Enjoy our "Inflatable Art in a Can." Van Gogh's "Starry Starry Night."

We are very pleased to be the exclusive Central Florida home for Houston Llew's stunning Spiritiles Collection. Below are two of the many tiles we will showcase from this talented young Atlanta artist. First is "Pixie Dust." On the side panel is the inscription, "The world is made of faith and trust and pixie dust." -J.M. Barrie.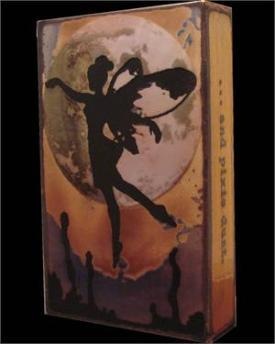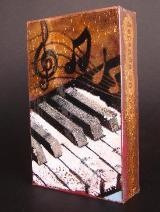 Of his Spiritiles, artist Houston Llew says, "Every Spiritile is handcrafted from American made copper, glass and wood. Finely ground colored glass is handpainted on copper, then fired by kiln at 1500 degrees. It's like drawing with sand, then toasting it on a very hot fire." Shown here is his tile Tickled Ivory, with the inscription: "Life is like a piano. What you get depends on how you play it." -Tom Lehrer.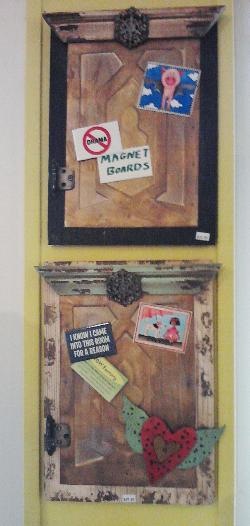 Everyone loves our hilarious magnets, but some poor souls live in houses with stainless steel refrigerators to which magnets will not adhere. WOW Factory has a solution to your dilemma: these "attractive" (literally and figuratively) magnet boards (approx 2 feet high by 20 inches wide). They are perfect for kitchens, offices, bedrooms or wherever you'd like to stick your messages. $29.95.

Another of our magnet boards (below) with art glass lamp and white crackle vases. Note that the magnet boards are available with clips for jewelry, too.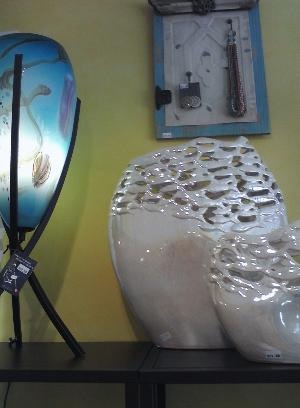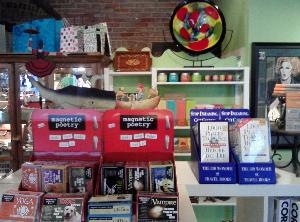 Magnetic Poetry, fun books, and oh so much more awaits you at the WOW!